Promising title for a blog post. I just thought it was funney.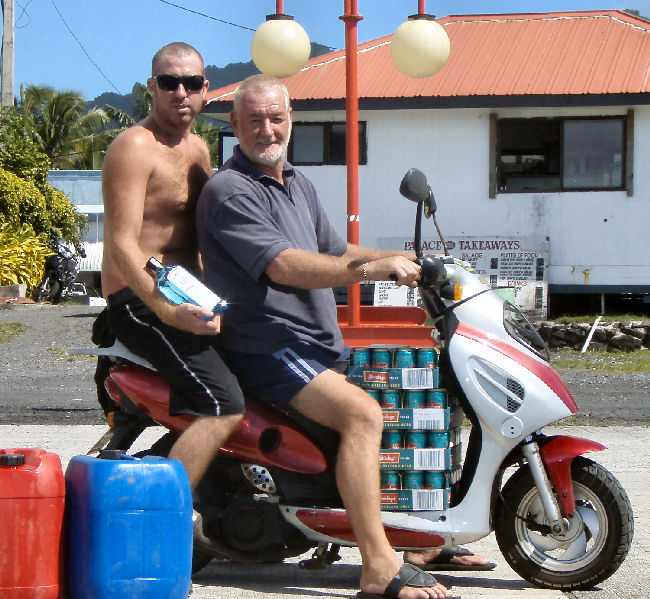 Gin and beer suplies arrive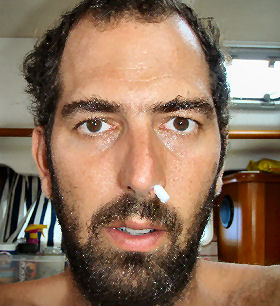 There is no icecream here, sorry. Its not Sundae or Sunday. But yesterday evening was pretty nice. I think my perfect Sunday or (Sundae) would probably involve sitting in the cockpit drinking on a south Pacific afternoon. We seem to be going through a gin-n-tonic phase at present. Would go very nicely with a sundae, gin-n-tonic would.
Christians hit an all time low and played himself at scrabble. We suspected he cheated and looked at his own letters.
Austrialians are all about winning, no sence of sportmanship. Though winning and loosing at sport (or scrabble) are important. Winning and loosing at the same time is asking for a padded cell in your future.
Rolling Ciggies on a boat is slighly tricky, I've managed to get hold of some filter tips, which is great too. The usuall method is to stick the filter (or "Mouse Tampon") in your mouth whilst aranging the tobaco. I keep bum sucking it when doining it in the dark, which leads to soggy papers and roll up failure. I have developed a new technique which avoids this problem. Instead of putting the filter in your mouth, use your left (or right if you must) nostril to hold onto it whilst preparing the rest of the rollup.
I know, I know I'm supposed to have given up again....