Are the Andes?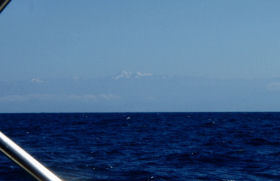 Those of you that remember your Molesworth (you probably don't its a public scool thing). Remember me publick scool educated, ok Educated is over generous to Sedbergh, I think we can say I attended it, while the teachers were in the pubs..
However Molesworth's exam question "Are the Andes" can now be answered. Yes they are and they've got snow on them. Didn't expect to see snow on this trip. Podcast atomic rss viewers who are listening may will have to visit website for the photos. I still can't help Molesworth with the following question "In Africa".
Were just north of Cartegena (another of Sir Frances Drakes conquests), no fish again. We think it was the knot this time.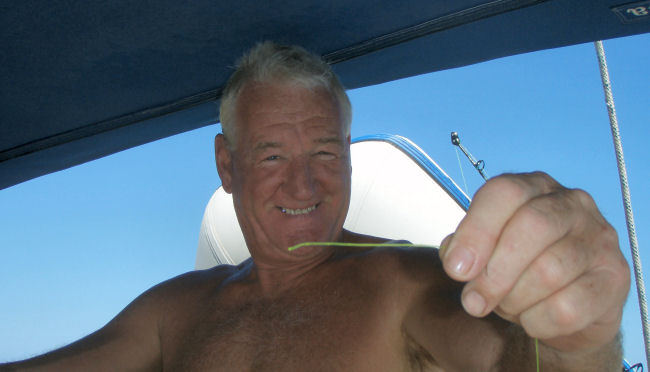 We'll be in Colon in a couple of days, then through the Canal, however the World ARC will be there at the same time. So it could cause a queue. Winds been fickle, and now when were supposed to have flat water we've nearly 30 knots and waves. Jackie's not enjoying it much. I'm getting queasy writing this so I'm going to stop now.
"The Americans need a weather window, the Brits are forever looking for a weather forecast, the Fench just go sailing." Richard off the boat next door in Aruba.