death of a toyota
It wasn't the the best van in the the world, but this is a tribute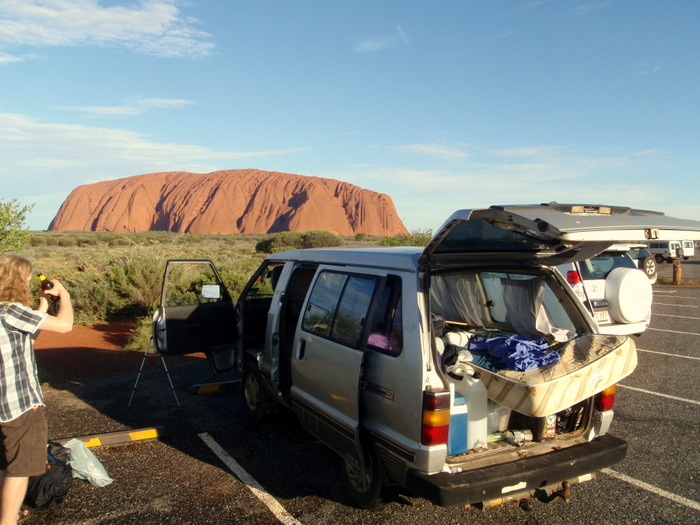 The Van at Uluru (note the Protruding mattress and raised passenger seat, I was fixing it)
My van is no more, there was no time to morn it, I had to get rid of it in a hurry and get home. I will miss it, and I loved that van. Ok should have written this a week back, but I've been out bush getting the new landcruiser dirty.

"Like the S#!++yest car you have ever Seen" @ 12:47
The "best car I have ever owned" for a given value of "best" I have only owned 3:
a 1980 Fiesta with 4 on the floor, a shot gearbox and inadequate cooling system. 1st,3rd and Reverse were interchangeable likewise 2nd and 4th, and the automatic choke didn't work. The over heating could be somewhat alleviated by driving with the heater full on. All the time.
A Renault 5, notable primarily for its self repair facility. Long term water leak slowed and eventually stopped. Horrible car shaking banging receded (it returned later in Devon and turned out to be a drive shaft. The Renault was reliable - if left out of rego on he street, which is where I left it for about a year.
Which brings me to the van, to be precise a 90 Tarago, RV spec. in what could charitably be described as silver. Equipped lots of those little crosses tilers use, an ants nest after market Aircon - which didn't work, and the exciting bit, oil pressure. My van buying attempts had not been going well, so I'd told [REDACTED] when buying it "if its got Oil Pressure I'll take it", it had a gauge.
Oil pressure it had, ants it had, unfortunately the multi-meter I used on it was as dodgy as the van's brakes, OK well not that bad as on the second drive the brakes failed completely - I do mean completely. No Battery, No brakes, No Alternator No Wipers. May not sound like a good start. BUT I had the second hand battery out of a yacht and un-jammed the brushes in the alternator and the wiper motor and my now mate then soft hearted mechanic fixed the brakes.
Enough of the Negatives already. With the exception of one expensive breakdown in the Alice it was pretty good. Its alternator was the only expensive part replaced, and believe me I got my money's worth out the old one. It was non functional at purchase, after 3,500 odd km the rattle was diagnosed as the main bolt having fallen out, after another 4,000 odd km a wire in the alternator connector broke 90km passed Winton. Both these times I got lucky, a mate + a $2 bolt, and an overly busy garage who let me borrow tools and a solder iron. (thanks Central Motors Winton).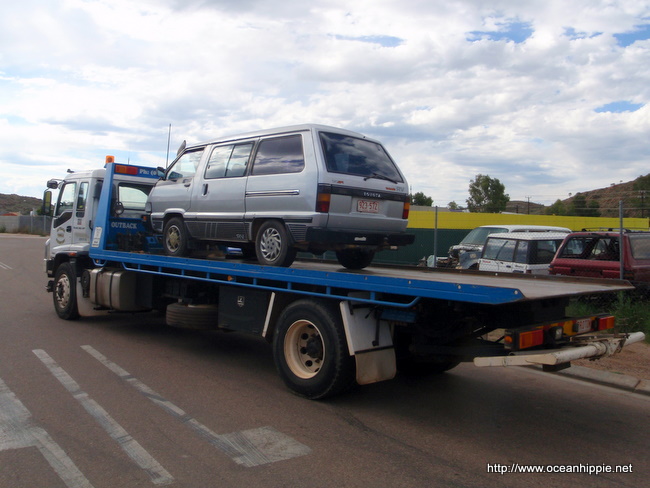 Alice - Injector Seals!
So this van went down the Track* from Darwin, back up the east coast across 4 States. Was first into the flood at Kings Canyon, and first across, it carried the stricken hire car driver back to her car with news the tow truck was on its way to them (it took another 9 hours to actually get there I found out later - that's central Australia for you) It then drove through the flood that killed that hire car and out.
in the video above you can here a Hitch Hiker describe my van as "like the S#!++yest car you have ever seen. Lets put this in perspective. When I met Evan he'd been camping in the Todd River. Its not that its is uncommon, it isn't, its a racial thing, and the Alice is not a safe place. He later became famous for living in a tent, for a year, in Manchester. Yes that's Manchester England - the one with the horrid weather. To be fair to my van, A: he pulled the door handle off (its been fine since). B: he experienced it shortly after it was repaired in the Aice. Thereby hangs a tale....
NT Plates
I was fortunate to buy a van from the NT - many things have been said about the NT. Flipflops, or thongs are sometimes referred to as territory workboots. "She'll be 'right" is pretty much dogma. We're also know for having the laxest H&S of any state. Rego's pretty slack too by all accounts. Now territorians do have there own unique genius. For instance I found out (too late) that the owner and probably only competent mechanic in the garage in Alice was in Prison, and using his daily phone call to instruct his offsider, who would start up the offending car and hold the phone out under the bonnet then ask him what to do. Don't get your car fixed this way. The injector they were fixing I had to take off later, it was NOT hard.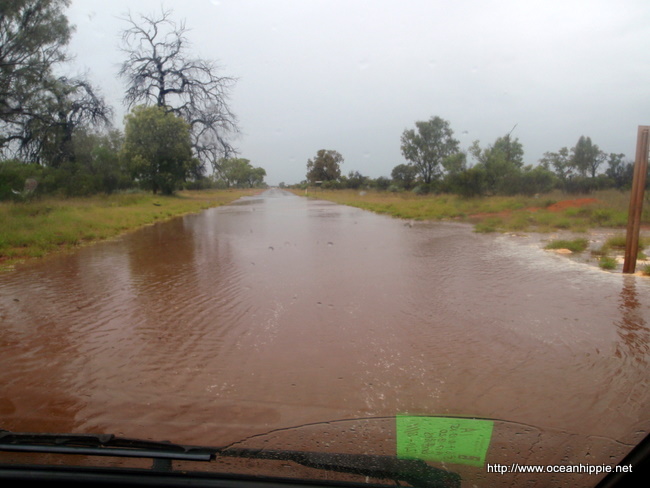 The Kings Canyon Floods
I say I was fortunate to buy an NT plated van, its an odd kind of fortune. There was no chance in hell of it passing Rego in NSW, so I elected to drive it on a final road trip back to Darwin. A cos I wanted too, and B I might be able to sell it. It wasn't a final road trip as I promptly got a job and sponsorship in Darwin, and stayed - something I'd totally failed to do anywhere else in Australia.
So with out it I'd have had no where to live, nothing to drive to the interview in, and no ausie visa. Not bad! Oh and it took me across the NT, SA, Victoria, NSW and then all the way across Queensland and the NT. Then when I need to leave in in hurry 3,500km across the NT and Queensland into New South Wales.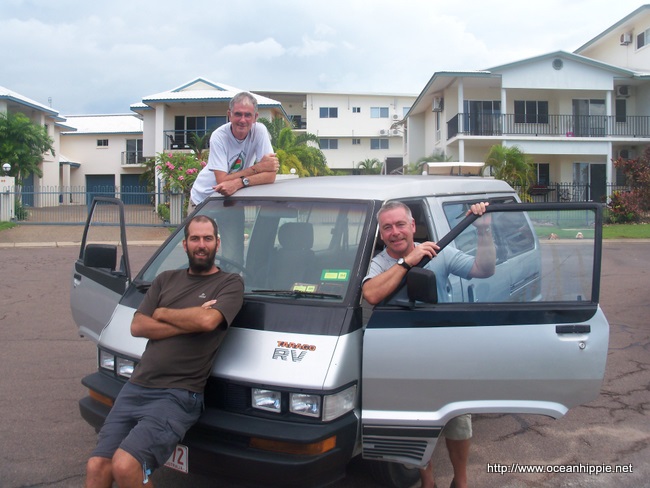 Day one giving lifts to Yachties.
Its gone, I will miss that Van, even the 13 years out of Date "7 years warranty" sticker still on after 25 years. I miss the joy of turning the Key and it starting, I will definitely miss the ignition key. The Ignition was so warn you could take the key out with the engine running. I used to have to keep my work car keys on a different ring, on the van I could unlock the gate with the main ring, just leave the engine running. I did miss the AC, it was AC surprise, some times it would work sometimes not. Eventually it became not and i didn't fix it. But in the Outback in 40 degrees you do miss it.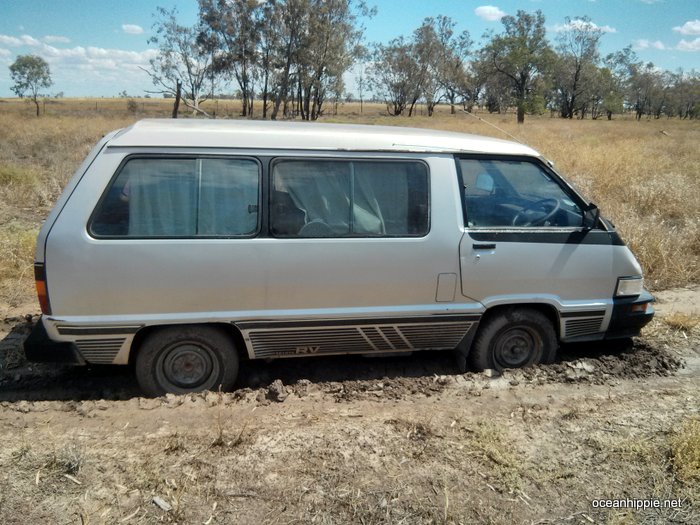 Bogged Last week...
Unfortunately for the van my new new car is quite nice. Its another silver Toyota, a land cruiser. 2.5 ton of heavy metal designed stamp its will on the wilderness. Not do the school run in Tokyo. Hope fully it will take me where the van could not go.
* There is only the one road out of town, the tourist boards call it the "explorer highway", the official name is the Stuart Highway, terirtorians just call it 'the track'.
Opera is dead long live Opera
good news
I don't like the new version of Opera (that's a browser)*, I did like the old version, in the days when MS was giving I.E. away for free I paid for Opera! Yes Paid for an internet browser. I'm not alone, it seems that Jon von Tetzchner, founder and former CEO of, errr, Opera, agrees with me. In fact he's already on the case. Yay! There is hope. Not just hope there's a beta out, I'm using it to write this. Its a bit early for a review but...
OK so I had to enable the "single key shortcuts option" when Playing with the Beta. It immediately enabled 0 and 9. These were the old old old opera zoom keys. My fingers will remember. This is a great start, old skool Opera behavior is fine by me. (zooming is a particular bugbear of mine, I have a trackpoint with no mouse wheel and a trackball with no mouse wheel.
[EDIT: Backspace however doesn't work which is annoying, and can't be assigned as it merley deletes existing shortcuts.]
[EDIT: I pressed F4 and it worked woo! Yay Hoopla!]
Its not got its own engine, old opera had its own "presto" engine. Vivaldi like new opera uses blink, the google chrome engine. The Web is a bit of a mess, and writing an engine to make it display properly is tricky, ask Microsoft they've never been able to do it. Since the demise of old Opera most browsers inducing mobile browsers use either webkit or blink, Firefox has its own as does Microsoft's Impotent Explorer, though its possible this is actually powered by cat sick. Goodness knows what M$ edge browser uses, I'm and advocate of freedom of speech, but Microsoft shouldn't be allowed to write a browser. it caused too much trouble last time.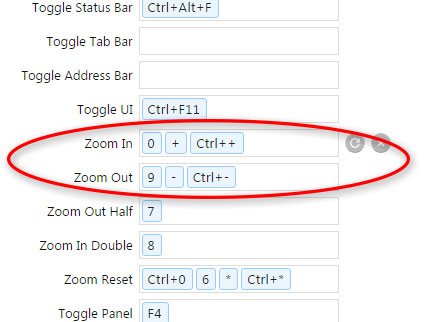 On the negative side it seems to have taken its design ethos from Windows 10, you know how much I like that. [Edit: one up on Windows 10. You can set a Dark theme and still read it, Windows 10 can't do that]
Any way I digress, if Opera Jon can do again what he did before and make Vivaldi what Opera was I will cheer him on. In fact shut up and take my money. Where's the donate button.
You can download the "browser for our friends" here.
More on Vivaldi from theRegister here.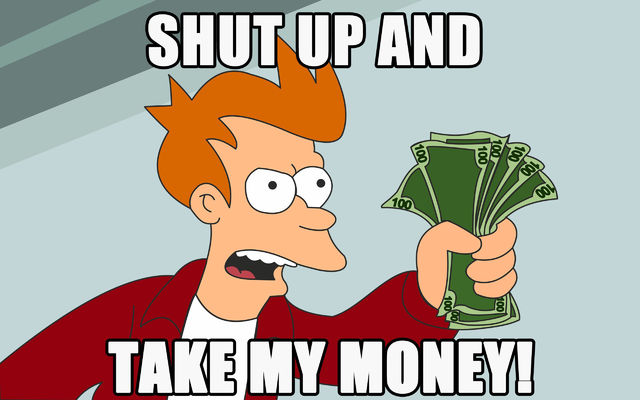 * If you don't know what a Browser is this post is not for you.