Water water every where, and quite a lot to drink.
Well we were one of the last to leave Puerto Ayora, us and Aqualuna. If fact Aqualuna just towed Moonshiner back in with engine troubles as we left. They'd been about a day out when their engine gave out. Unfortunately it took them 3 or 4 to sail back. I know what its like to knock around the Galapagos for days going nowhere. Ironically I did it with, like them, a foul tide and very light head winds on the opposite side of the Galapagos.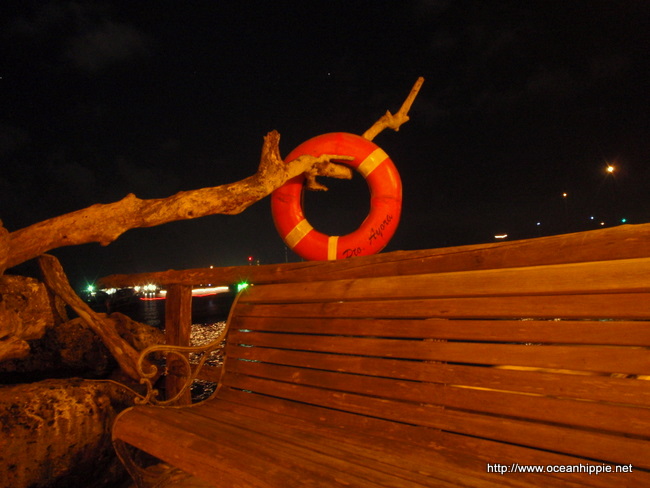 Goodbye Puerto Ayora
The reason we were equal last to leave is the water maker, its newest spare part was brought from America by Alan one of Aqualuna's crew. He got to the island on Saturday at about 14:00. The bloody water maker is a bitch. Its a sensitive hi tech piece of kit that uses reverse-osmosis membranes to covert sea water to fresh. How come it requires dangerous amounts of brute force and ignorance to dissemble? I do mean brute force.
Tis working - at the moment, even after showers last night we've a full tank of water and it only ran for about 1/2 an hour. We're sailing along at 5 knots, very light winds, heading SW to try and pick up the trades, there's still a hint of current with us I suspect like last night we'll have to motor through the night again as the wind drops after sunset. But we're going the right way.
The radio net has so far been a disaster, the boats mostly left Wednesday or Thursday, with only Mercury Rising us Aqualuna and Fugue left on Friday. Mercury rising and Fugue went on friday, both as and the Aqualunies didn't get away as intended on the Friday, but left on Sunday morning. Whats more the rest of the fleet not only have a head start, but are into the trades, we won't have much opportunity to reel in even the slower boats till we're in them too. Another day at least.
Many boats have been reporting heavy rain, stair rods, that probably means thundery showers and the like not good for radio propagation that sort of weather.
Well the fleets spread out in front of us. Aqualuna's still the nearest. She's a well crewed Disco 55 with twin headsails and slab reefing you get more sail area with slab reefing than in mast furling - not to mention less weight aloft - so we weren't expecting to hold onto her.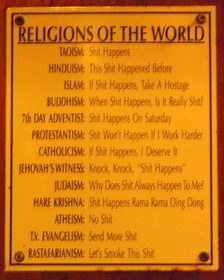 S**t Happens
Behind us are Scott Free (retuning to Puerto Ayora), Moonshiner (returned to Puerto Ayora), Lorigray (returned to Panama and dropped out of the Rally. And poor old Dan on Roundabout. Dan was sailing with the boats owners, and their kids, David had a very mild stroke. After deliberation and a cruise they've gone home, leaving Dan with a massive list of things to fix (they had a fire on- board on route from Panama). A professional skipper is on route - probably sans luggage this appears to be a feature of travels to the Galapagos, you have to over night on the mainland and then your luggage goes awol.
Alan who brought our spares in, knew this and was carrying out spares as hand luggage. nice man. He's a bit miffed, he's got bits for other boats, more troublesome and heavier than ours. All the boats have left on the largest passage of their lives, without waiting for him. They obviously didn't need them that much. He was a bit miffed. Its all right cos we've invited him over for a drink of water from our water maker.... He looked horrified and said, "never touch the stuff".