Pictures
I've finally got round to uploading some pictures, some of me being Stupid, by stupid I mean going out sailing in an international 14 single handed. I've done this a couple of times. Its fun in petrified sort of way. I can only advise people NOT to do it though, as you can't right an old 14 on your own (trust me). These pictures were during a race last summer, I was disqualified for not having a crew. Apparently the ISAF doesn't recognise invisible friends. They do not include any of me with the kite up.... pitty the look on my face with an extra 25 sqm out the front would have curdled milk.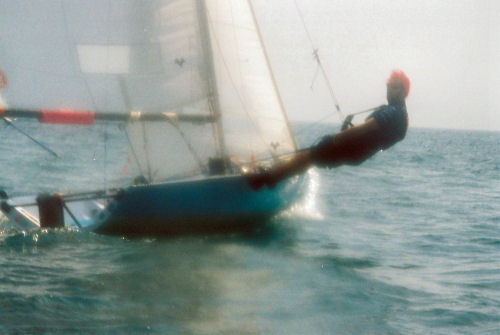 The other pictures are of a VERY rusty PC, this is currently still working, its in a hut on the beach proving people with internet.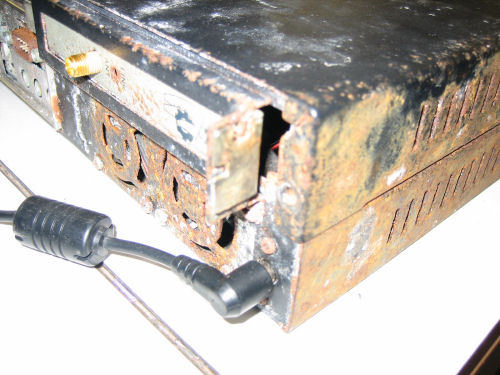 God Bless Freecycle
I recently got introduced to free cycle, basically to save people like me looking dodgy poking around in skips, its a email mailing list that allows people to give away stuff they don't want Its cheaper than a skip, and eco friendly. You'd be amazed the thinks people don't want, and do want. I've managed to acquire a 7ft surfboard. Yay!, and a digital camera (had to fix it) and several rather useful bits of wifi gear.
I've also managed to fob off a lot of old junk, the remains of a stereo, lots of PC junk. Someone even wanted a early 486 board with 30 (32?) sims and no processor...... Weird. Still it got rid of it.

Big thank you to the Surfboard lady, cant wait for some waves.
Teenagers
Apparently I have been accidentally involved with the elections to the Varndean College SU. Sad b*****s. Some of the particularly geeky science students are presumably standing for election.
Do not on any account vote for people like this!